Well my boy said "Dad Let's go Fishing" and me I don't have to think twice about this. We headed out of the Lanark ramp and headed to a spot we found a school of redfish on the week prior. Boat motor decided it was not wanting to run so headed back to the ramp to see what was up. seems the fuel mixture I had been using was not oily enough so after adding more oil we attempted another run out. funny how enough oil in the fuel will allow that 90 HP Yamaha to run so much better. We decided to stay a bit closer this time out and tried the flats to the east. Grassy bottom was the key with water temps at about 70 degrees in 4-5 ft of water. First fish in the boat was Daddy's 18 inch trout, so far big fish for the day.
then Nathan came in with a 17 inch and subsequent shorts.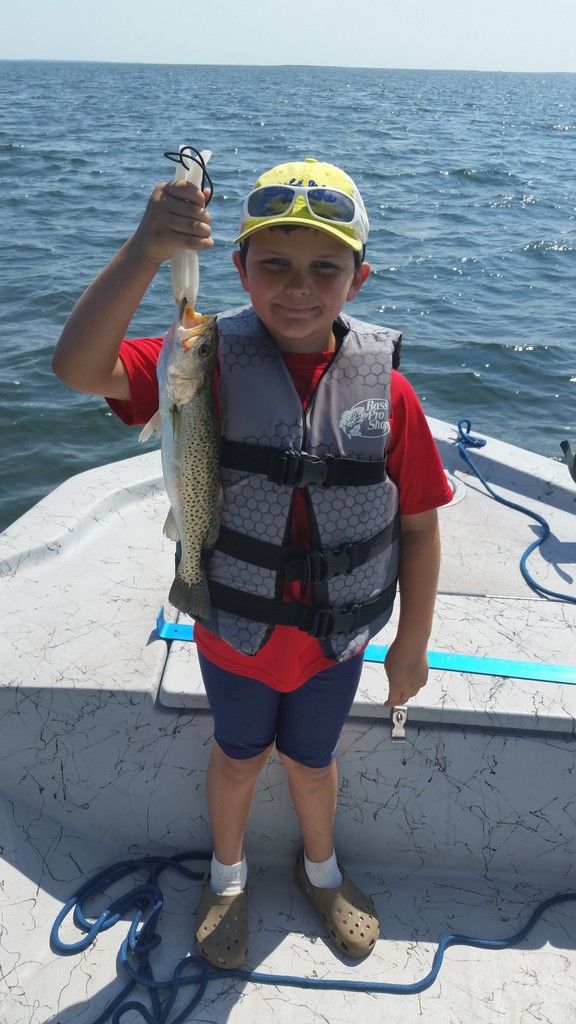 after this one Dad still had the lead for big fish and then Nathan gets another 16 inch trout in the boat. as if you have not figured out this is a challenge for Dad as we do compete for biggest and most fish for the day. well with three keepers enough for dinner and it getting a bit late in the day we call it.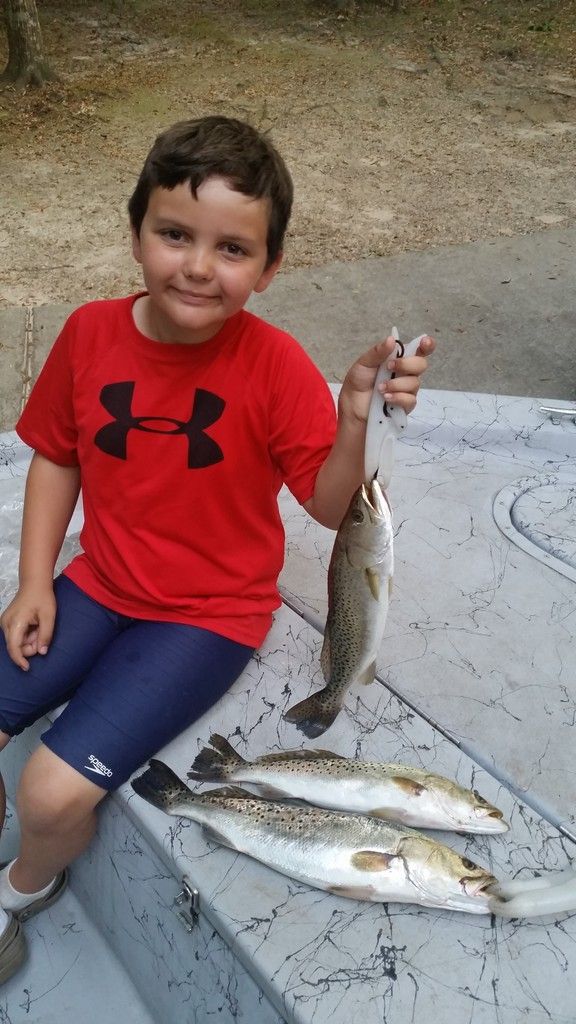 so when I believe that Dad has big fish of the day and Nathan has the most fish, I start to boast some and then the 8 year old logic from my son kicks in. He Says to me "But Dad if you put my two fish end to end they measure 33 inches" So he says "I got the bigger fish with my two than your one". This I can't top but say we are not going on a cumulative measurement for total length. as for me I let him win.