St. Joe Bay Charter 7/4/2106
Posted:
July 11th, 2016, 5:14 pm
I booked a charter with Capt. Dan of Perfect Cast Charters a while back for the 4th since we'd be there for vacation. I took my 2 oldest daughters along. Was hoping to bag enough trout and maybe a nice red or two to enjoy a fresh caught supper. The weather would not cooperate. There was a stiff wind, not sure of direction, but it was stiff! All morning! Capt. Dan couldn't get us to his honey holes safely and I appreciate him not risking it with my gals aboard. So we did find a few places we could fish out of the wind and waves and wound up having a blast with the sharks and a school of bull reds. The girls were worn out by the end of the trip from all the shark action. We fished around a shrimp boat that was taking shelter from the pounding. This is not an advertisement but rather a positive post about a very positive experience. I will book again with Perfect Cast. He's a cool guy and was very attentive to my kids. He strived to make it as fun and safe for them as was possible. Including a few pics.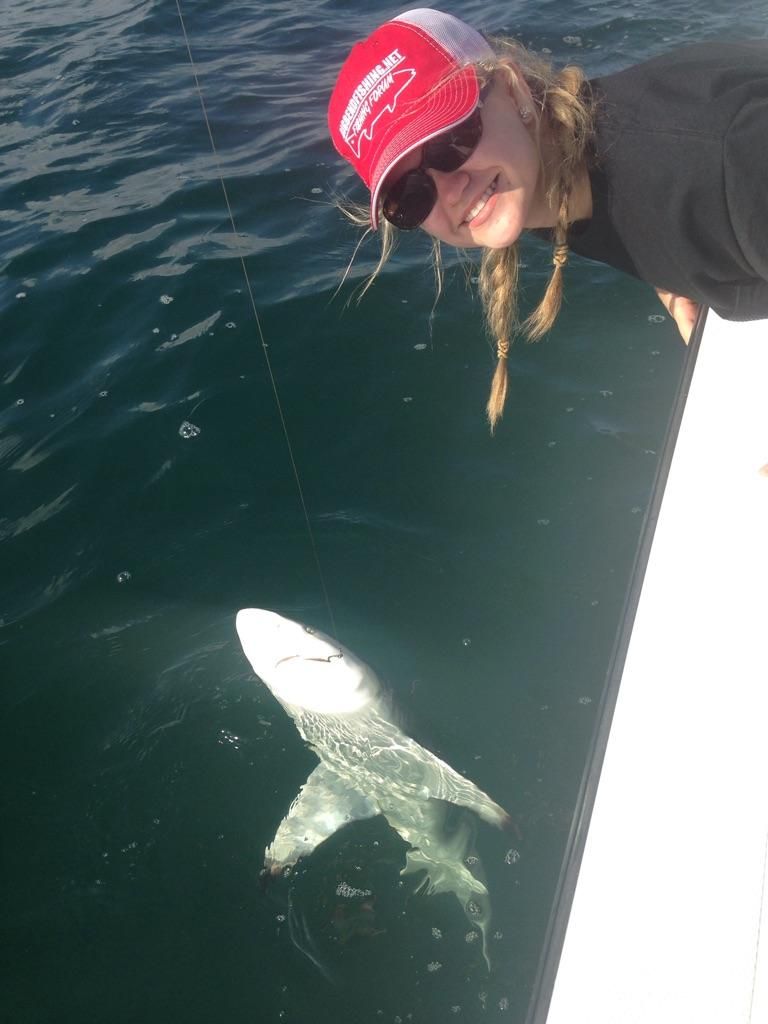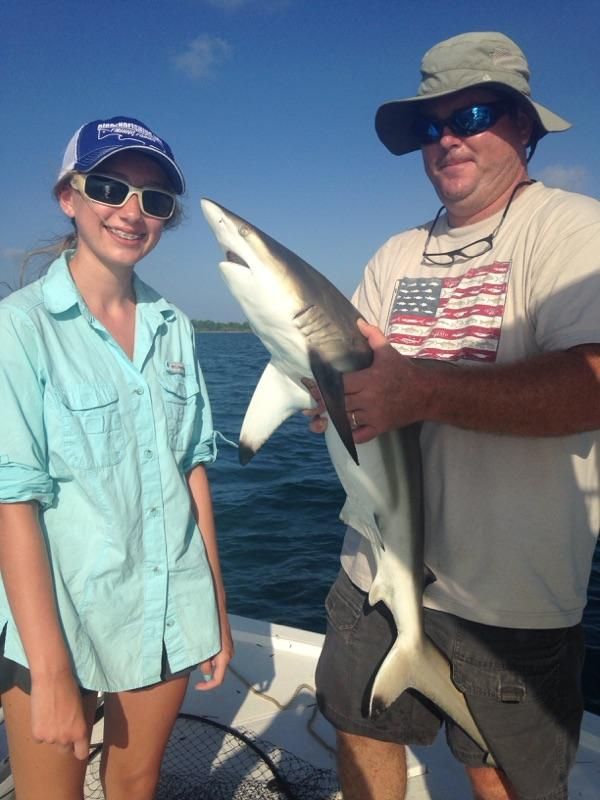 The Capt. and his crew.