Had a buddy go to by hickory mound and found this -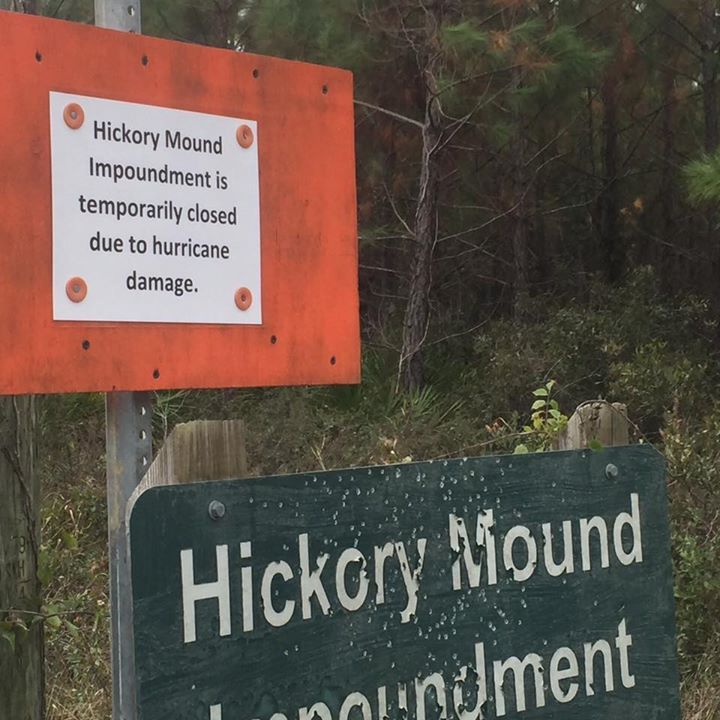 According to FWC - The 10-foot-plus tidal surge removed up to 1 foot of material from nearly 3 miles of dike. The storm surge also damaged several of the hatches on the water control structures and eroded the sides of the dike.
Check out the photos here:
https://www.flickr.com/photos/myfwcmedi ... 683376511/
The staff person at the check station told him it will not be open till spring.
Even if it is fixed in time for season the salt intrusion will likely have killed most of the food that is in the freshwater impoundment.