Every time I come out to this lake I see more grass and less water.
Havent had enough time to launch the pelican out here but dont know if it would really be worth it since it seems to only be about 2 feet of water. Went out on Finger numero 2 with the floating (sitting on the sand) dock Wednesday and today (Saturday) from 2 - 4pm.....and caught nothing. Both times the weather was sunny, 80+ degrees, with some clouds.Water temperature was 60+. Baits used :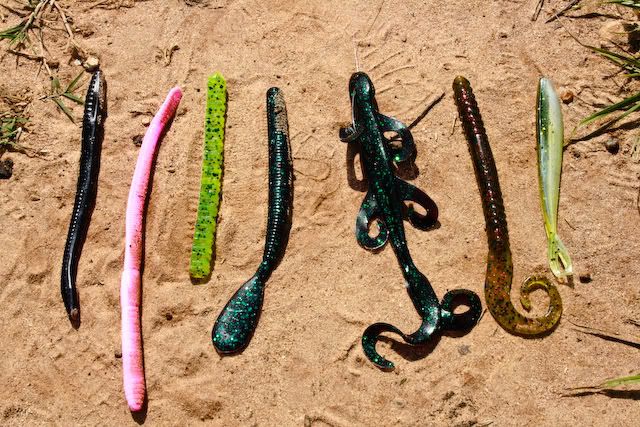 Zoom Purple Finesse, Hot Pink Floating worm, Zoom chartreuse pepper french fry, Emerald paddle tail, emerald lizard, watermelon worm, baby bass fluke ALL weightless and hooked weedless. A guy fishing next to me was fishing a carolina rigged lizard, got what looked like a half pound bass up to the sitting dock and lost it at the sitting dock (felt bad for the guy

)..I also used a Berkley power worm but that was after the picture...had a little bit of hope left but went home with nothing. What is hilarious is that I have found more tackle out there than fish. Take this picture of my friend of example:
Nice little Daiwa rod and reel just hanging out at the bottom of the lake. That was my greatest find. Today I found a really nice rooster tail, Wednesday I found a new swivel with a treble hook...in the past I've found barely used plastics and hooks. I may not be the greatest fisherman but Indiana Jones got nothing on me!