Fished from 8:45a-12pm. Partly sunny skies. Water temp was 74 degrees. Crystal clear water as usual. Took an old friend out in hopes of catching bass, bluegill and crappie. As usual no luck with the bluegill or crappie, BUT I had the most hits from bass at Lake Hall ever! Boated 2 and lost 3. Took my first bass home 13.5 in. 9oz. and filleted it.My friend caught nothing, poor guy...but seriously its hard to tell if a fish is on sometimes with all the the crazy milfoil growing everywhere. Yeah I was stoked by the looks of the photo!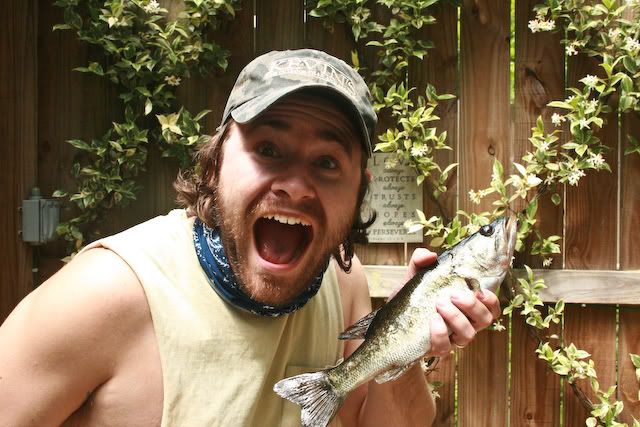 Baits used: Gambler Ribbon Tail Watermelon,
Zoom Magnum UV Speed Watermelon Red
,
Zoom Magnum UV Speed Green Pumpkin
, Zoom Trick Worm Chartreuse Pumpkin, White Marabou Jig, and Beetlespins. *Red = baits that caught fish*
Rigs: All weedless, Texas rigged.