Got on Jackson from Crowder Rd around 7 am. Estimated Water temp 75. Partly sunny. Water depth was extremely skinny..im talking 2 feet at launch, 3 feet in the middle and about 5 in some canals around Miller's Landing. Weeds everywhere....but so are the fish.Caught majority of bass off of weed edges around Miller's landing. Hooked up around 8 and continued till 12. I ended up with 7 bass and 1 bowfish, friend left with 4 bass heaviest in the boat was 2lb plus. In boat 2, friends caught 10 bass total 3lb plus being the heaviest. Was probably one of the best days of fishing since I started consistently 3 years ago!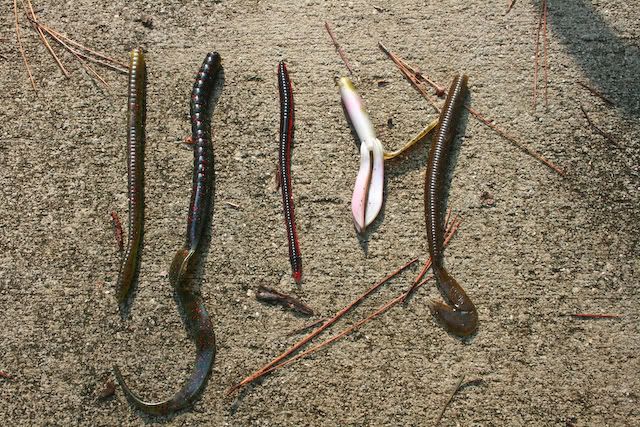 Baits used:
Zoom Magnum Watermelon Trick Worm
,
Zoom 12" Ol Monster California 420
, Zoom Red/Black Core Trick Worm, Bass Pro Flippin Bug,
Zoom Green Pumpkin Magnum U-V Worm
&
Red Shad colored Ribbon Tail worm [not shown]
.
Red= hooked fish
. Zoom Green Pumpkin Magnum U-V Worm caught the majority.
Rig: Texas Rig, Weightless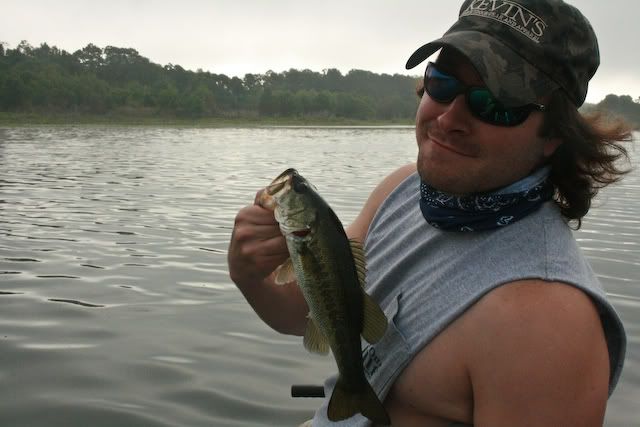 Ain't nothing but a thang chicken wang...first fish of the day.
2lb plus...you have to realize that not until this year have i actually caught a lot of fish...so 2lb is a lot to me!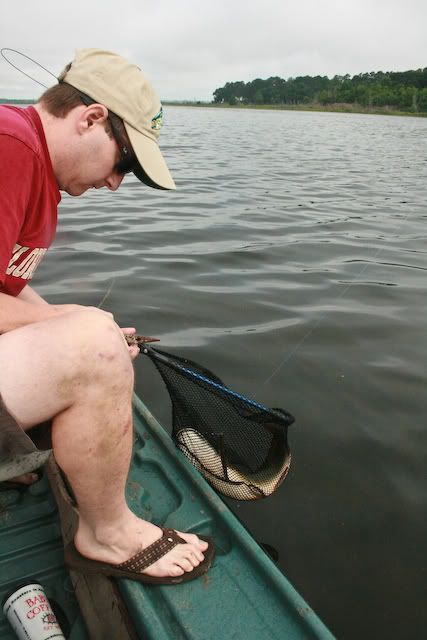 Bowfish netted...3lb of teeth.
Kyle with his 2lb bass. Exactly 2lb.